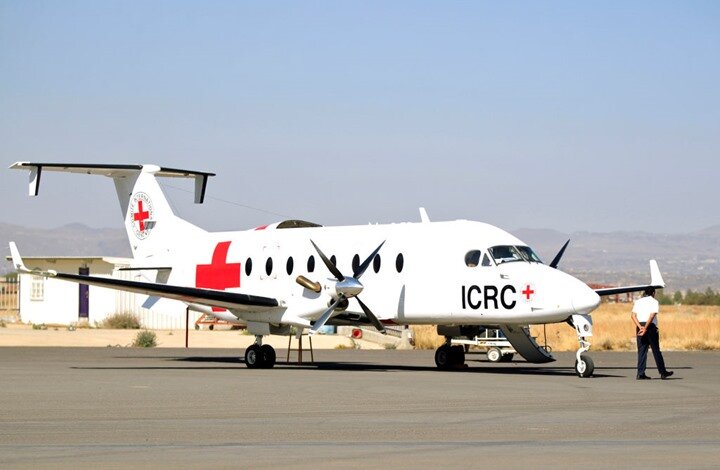 Sana'a (Debriefer) - An International Committee of Red Cross (ICRC) delegation arrived in the Yemeni capital on Wednesday to observe the application of prisoner swap, expected to start Thursday, between the Yemeni government and the Houthi group.
The ICRC delegation is already in Sana'a, an official at the Houthi transport ministry told Anadolu Agency anonymously, adding that Sana'a airport would receive Houthi captives via many flights on Thursday and Friday.
On Monday, head of the Houthi prisoner committee tweeted: "We've finalized, with the International Committee of Red Cross, all the pre-prisoner swap measures and arrangements."
"The other party is not ready so far to implement the deal," Abdul Kader al-Murtadha added, accusing the government of "frequently giving causes in order to foil the deal."
The ICRC told the government that the prisoners would be exchanged in two batches on Thursday and Friday, the Emirati ERM website quoted a government negotiator as saying.
On Thursday, 230 government, 15 Saudi and 4 Sudanese prisoners would be released by the Houthis, in exchange for 479 Houthi prisoners freed by the government and coalition troops Yasser al-Haddi added.
On Friday, 201 Houthis would be swapped with 151 prisoners of the pro-government joint forces and southern resistance, he said.
The processes is underway as prescheduled, a Yemeni official told Asharq al-Awsat on Tuesday. While "no change [has occurred] in the timing, we fear the last moment obstructions to which the Houthi group always resorts to foil any deal."
Under the UN-brokered pact, 400 government prisoners (including 15 Saudis and 4 Sudanese) would be released in exchange for 681 Houthi captives.